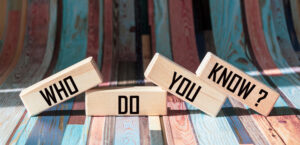 The real estate market is always changing, and currently, it's actually a lot stronger than many expected it would be given where interest rates are. This has led my team to an opportunity where we need to expand to serve all of the prospects that we are attracting. If you know any agents (or potential agents) I would appreciate a referral to them.
Here is who we are looking for specifically:
Newly Licensed Real Estate Agents. Getting started in real estate is not easy. To succeed you need to have the right training, support team, experienced mentors, tools, and systems in place. This is just a part of what we offer agents.
Agents Who Don't Feel Supported by Their Broker. Agents at different levels require different levels of support. Regardless of what an agent needs to succeed, our team has it to offer. That may sound like a bold statement, however, our team is consistently ranked among the top in the nation, so our numbers speak for themselves.
Agents Who Don't Want to Renew Their Licenses, And Still Want to Get Paid for Referrals. With the shift in the real estate market last year, it is projected that many agents will not renew their licenses. There is no need to let all of that training and business expense go to waste, however. I have a system that will allow these agents to continue to get paid to help those they know without having the hassle of doing any of the work. It's a win-win!
Agents Who Are Retiring and Want to Sell Their Real Estate Business. One true measure of success in real estate is the value of your business if you were going to sell it to another agent. Many times agents don't start their businesses with retirement in mind, so they fail to see the value in their business. Having built and sold businesses myself, I can help agents determine the value of their real estate practices AND help them find a way not just to retire, but to get paid.
Those Who Want to Get Into Real Estate But Don't Have a License Yet. Why not learn the real estate business the right way from the start? My team and I can direct you to the best training resources where you can get your license as quickly as you want, or in your own timeframe. Additionally, you will have all of the resources you need to get your business up and running once you get your license.
Those Who Want Support as a Part-Time Real Estate Agent. Being a part-time real estate agent is not as easy as it seems. In fact, many times part-time agents get a bad rap because they often don't have the time flexibility, and availability to best serve their clients. Well, I have a solution for that as well. I believe the best way for a part-time agent to thrive in business is to be aligned with a team that has full-time agents to handle all of the things they are unavailable to do due to time constraints. If you know anyone who has struggled to attain success as a part-time agent, I would love to speak with them about how my team and I can help them accomplish their goals.
While I serve the Gilbert Arizona real estate market primarily, I can support agents anywhere in the US because I am a part of a top-rated nationwide team (Group 46:10), I am backed by one of the largest brokers in the world (eXp Realty), and I am a member of the #1 real estate agent technology platform & network – with a $1B valuation (PLACE).
Thanks in advance for sending agent referrals my way!